Reforms Still Needed for IRS Whistleblower Program
While the IRS whistleblower program has been enormously successful, and the recently passed reform law will increase its effectiveness, additional reforms and clarifications in the law are needed. These include clarifying language to provide meaningful judicial review, and incentivizing timely award disbursal.
Learn More
The Success of the IRS Whistleblower Program
The IRS whistleblower provisions give monetary rewards to individuals whose contribution leads to sanctions against the tax law violator. If the whistleblower's information results in a fine or sanction against the tax law violator, the whistleblower receives a percentage of that amount.
Learn More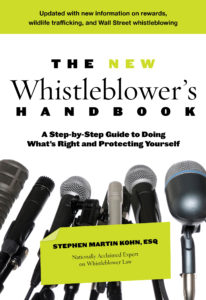 Donate Today to Protect Whistleblowers and Fight Corruption
Donate today