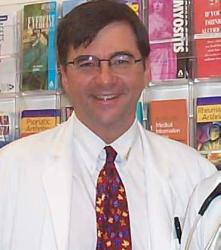 Dr. James Murtagh
In 1999, Dr. James Murtagh, a former faculty member at Emory University Medical School, blew the whistle on fraud in research grants at the medical school.  In retaliation for his whistleblowing, in 2000, a medical peer review removed Dr. Murtagh from his professor's position at Emory University Medical School. After years of litigation, he eventually won his case.
To learn more about Dr. Murtagh, read The Emory University Whistle Blower.
Disclaimer: The purpose of this page is to honor individuals who wish to be recognized as whistleblowers in commemoration of National Whistleblower Day. The individual listed submitted information used for this page. If you have a question about the information contained on this page, please contact the whistleblower directly. A listing on this page does not constitute an endorsement by the National Whistleblower Center.