Combat Corruption in the Fossil Fuel Industry
As part of its Climate Corruption Campaign, NWC is assisting whistleblowers in the fossil fuel industry, one of the sectors responsible for the vast majority of the world's carbon pollution.
Click Here to Learn More
Safeguard Oceans from Shipping Pollution
Whistleblowers are the key to preventing illegal oil and waste pollution in our oceans. Since ships that ignore and bypass environmental regulations do so far away from official oversight and in international waters, whistleblowers are a crucial component for detecting and preventing illegal pollution.
Click Here to Learn More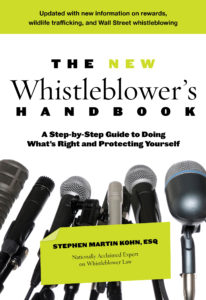 Donate Today to Protect Whistleblowers and Fight Corruption
Donate today