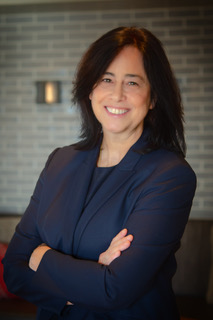 Karen Torrent
Karen Torrent has decades of strong front-line experience in environmental and energy regulation, legislation, and litigation.  Karen has served as a Trial Attorney with the Department of Justice, a Majority Staff Counsel on the House Energy and Commerce Committee and as Federal Legislative Director for environmental non-profit.
Karen began her career in public service as a Trial Attorney with U.S. Department of Justice in the Environment and Natural Resources prosecuting cases under federal environmental statutes. She then served on the House Energy and Commerce Committee as a Staff Counsel under Chairman John Dingell, participating in the passage of energy and environmental bills including the Energy Independence and Security Act of 2007 and the Mercury Export Ban Act of 2008. ​
After her time in Congress, Karen moved into the private sector becoming a Federal Legislative Director at an environmental non-profit working on climate, clean energy and sustainability issues, before serving as a General Counsel of a commercial solar developer.
Karen holds an undergraduate degree in Political Science and Economics from Baldwin-Wallace University and was also a member of the intercollegiate tennis team. She earned her law degree from the University of Minnesota School of Law and her Masters of Public Policy from the University of Michigan.