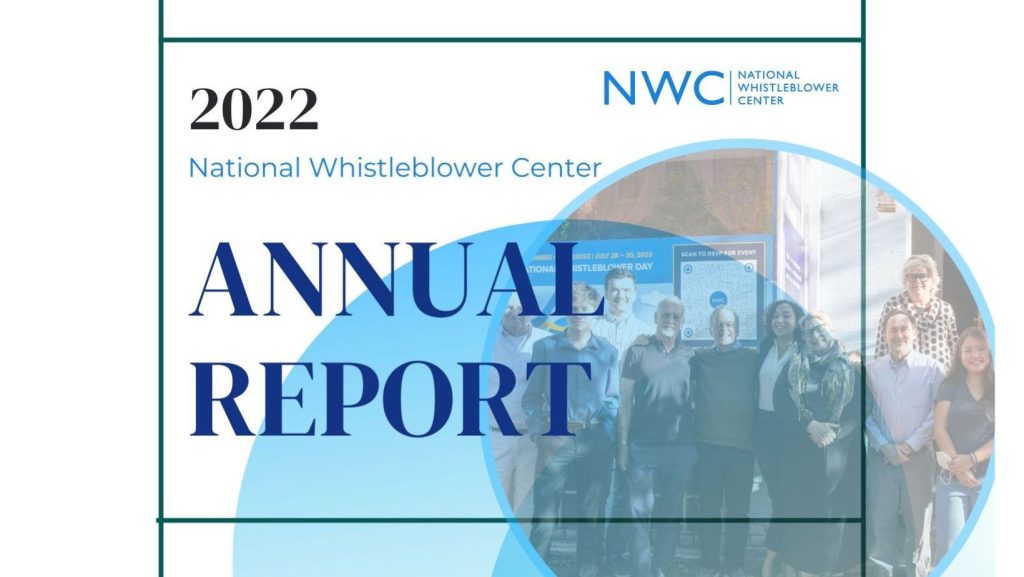 ---
Giving Tuesday 2022
National Whistleblower Center (NWC) celebrates Giving Tuesday on November 29, 2022. NWC is the leading global organization dedicated to protecting and rewarding whistleblowers around the world. We assist whistleblowers, advocate for stronger whistleblower protection laws, and educate the public about whistleblowers' critical role in protecting democracy and the rule of law. As a 501(c)3 non-profit organization, we are able to achieve all this with your support.
Annual Reports
Previous Reports
Join Our Mailing List
Use this link to join the NWC Action Alert Network in advocating for vital whistleblower legal protections to support the brave individuals who take tremendous risks to expose fraud, waste, and abuse. Help us build a future where every one of us can safely report wrongdoing without the fear of retaliation.
Sign-Up for our Mailing list today!
Spread the Word
We are striving to raise $20,220 this Giving Tuesday. Spread the word about Giving Tuesday and how whistleblower advocates can continue to support NWC's work to assist, advocate on behalf of, and educate whistleblowers. Please share our fundraising link with your loved ones!