In Memoriam: Estelle S. Kohn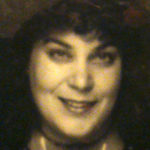 Estelle Kohn was dedicated to and passionate about educating the public on whistleblower protection issues. She served as the Deputy Director of the National Whistleblower Center and the National Whistleblower Legal Defense and Education Fund for the last ten years.  In this role she built a world-renowned public education program that includes a highly respected public interest student intern program that brings over 60 students each year to Washington, D.C., to work with experienced licensed attorneys in the field of whistleblower law and advocacy.
Ms. Kohn was also instrumental in the development and coordination of the NWC's educational seminars that have been held throughout the United States. In addition, she established a program with the U.S. State Department in which international delegations visit the NWC to learn about U.S. whistleblower protection laws as they try to develop whistleblower protections in their own countries. Ms. Kohn also ran the NWC Speaker's Bureau, which sent speakers around the world to educate the public on whistleblower protection issues.
Ms. Kohn also oversaw the NWLDEF's Attorney Referral Service. In this role she worked directly with thousands of whistleblowers to help find experienced whistleblower attorneys to represent them.
Estelle Kohn was also a loving daughter, devoted sister and dedicated friend.  She will be missed greatly by all who were fortunate enough to have known and worked with her.
Always so true, unselfish and kind.
Few in this world are equal to find;
A beautiful life that came to an end.
She died, as she lived
Everyone's friend.