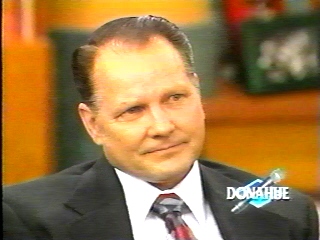 Joe Macktal
In 1988, a journeyman electrician working for Halliburton Brown & Root (HB&R), Joe Macktal, reported serious safety defects at the Comanche Peak nuclear power plant. Lawyers at HB&R coerced Macktal into signing "hush money" settlement non-disclosure agreements barring him from reporting his concerns to the Nuclear Regulatory Commission (NRC).
In September 1988, Macktal willfully violated the terms of his settlement, exposing it to the corporate world and challenging its legality. In order to raise public support for Macktal and whistleblowers like him, the National Whistleblower Center was founded by three whistleblower attorneys in 1988.
His case resulted in a nationwide ban on restrictive settlements in nuclear and environmental cases, and the right of employees to blow the whistle on safety issues was not compromised during the process. Years later, these precedents were relied upon by attorneys with NWC to obtain a historic ruling by the U.S. Securities and Exchange Commission (SEC) that prohibited non-disclosure agreements in corporate America.