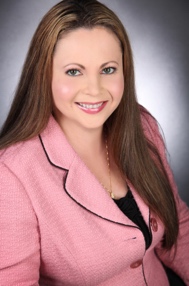 Julia Davis
Julia Davis is a national security whistleblower, anti-terrorism/immigration expert, who exposed glaring shortcomings in the processing of applicants for admission into the U.S. from terrorist countries. Julia served as a Customs and Border Protection Officer at the San Ysidro Port of Entry – the largest and busiest land border crossing in the U.S. and in the world.
Specific intelligence alerts designated 4th of July, 2004 as a "Date to Watch" of paramount importance, when Al Qaeda leaders were purportedly planning to penetrate porous U.S./Mexico land borders. Julia detected and reported improperly processed entries of 23 aliens from terrorist countries into the U.S. on 4th of July. Documents retrieved from Bin Laden's compound later confirmed that Al Qaeda members were indeed planning to strike on the date in question. When the Department of Homeland Security failed to act on this information, Julia made a report to the FBI's Joint Terrorism Task Force (JTTF). For going outside, the agency with the information that embarrassed the DHS, Julia was subjected to retaliation of unprecedented magnitude.
Prior to exposing the agency's inadequate security measures, Julia Davis was an exemplary supervisory employee with outstanding performance ratings. She was awarded a Certificate of Outstanding Achievement and prepared training manuals for other Officers at the Port. After her report to the FBI/JTTF, Julia's presence at the Port was deemed to be a "breach to security", she was falsely branded a "Domestic Terrorist" and all matters related to her were declared a "Top Priority".
A total of 54 retaliatory investigations have been commenced in an attempt to discredit Julia as an upstanding law enforcement officer and a staunch American patriot. Julia Davis, her family members and witnesses who dared to support her were subjected to land and aerial surveillance, to the tune of millions – at the expense of American taxpayers. This included warrantless aerial surveillance with fixed-wing airplanes and Blackhawk helicopters, vehicular surveillance, OnStar tracking, Internet monitoring, wiretaps, warrantless searches and seizures and series of other outrageous, unwarranted retaliatory measures.
In a startling culmination, the DHS conducted a commando-style raid of the Davis' home with a Blackhawk helicopter and a Special Response Team. 27 DHS Agents and one U.S. Marshal assaulted the residence, breaking down the doors and brutally assaulting Julia's parents.
After years of litigation, Julia Davis prevailed against the Department of Homeland Security in a court of law. Her whistleblowing disclosure became the topic of a documentary film "Top Priority: The Terror Within," which premiered at the Academy of Motion Picture Arts and Sciences on May 16, 2012. Julia is an Investigative Journalist for the Los Angeles Homeland Security Examiner and appears on various news media outlets with commentary on national security, terrorism and immigration-related topics. Julia Davis is a member of the Academy of Television Arts and Sciences and serves as Senior Vice President of Production for Fleur De Lis Film Studios .