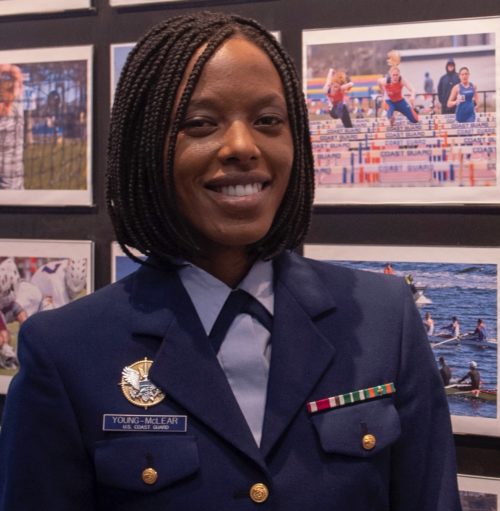 Kimberly Young-McLear, Ph.D.
Kimberly Young-McLear, Ph.D. exposed gross misuse of power in how the Coast Guard handled bullying, harassment, and discrimination allegations. An investigation by the Department of Homeland Security Office of Inspector General substantiated that she had been retaliated against for her whistleblowing activity.  As a result of her whistleblowing, investigative loopholes for these types of claims by Coast Guard service members and federally employed civilians were closed.
Learn more:
Coast Guard Academy whistleblower speaks up on discrimination, retaliation
Disclaimer: The purpose of this page is to honor individuals who wish to be recognized as whistleblowers in commemoration of National Whistleblower Day. The individual listed submitted information used for this page. If you have a question about the information contained on this page, please contact the whistleblower directly. A listing on this page does not constitute an endorsement by the National Whistleblower Center.