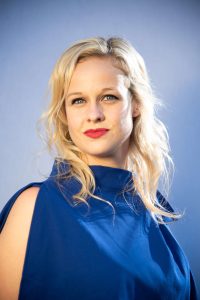 Rebekah Jones
Florida scientist and COVID-19 whistleblower Rebekah Jones was fired from the Florida Department of Health in May 2020 for refusing to manipulate data and for asking her supervisor how to file a whistleblower complaint. Ms. Jones built the state's highly-praised data dashboard and managed all public data during the first five months of the pandemic.  
The Governor of Florida targeted Ms. Jones for her commitment to data transparency and government accountability, defaming her and sending state police to raid her home at gunpoint without a warrant. The politicized case was dismissed two years later. A coordinated online defamation campaign, orchestrated by the Governor's spokesperson, resulted in stalking, harassment and threats on a daily basis. Throughout her journey, evidence of data manipulation from independent sources vindicated Ms. Jones. 
The Florida Inspector General granted Ms. Jones legal whistleblower protection in May 2021.  The Florida Auditor General investigated the state's handling of COVID-19 cases and found the state mismanaged the data and undercounted cases and deaths. The Florida Commission on Human Relations found Ms. Jones reported a violation of law that endangered public health, safety and welfare. Ms. Jones filed her lawsuit against the state in March 2023. 
To read more:
https://www.cnn.com/2020/12/07/us/florida-search-warrant-raid-rebekah-jones-invs/index.html
https://www.cosmopolitan.com/politics/a35714647/rebekah-jones-florida-covid-19-data-whistleblower-arrest/
https://www.npr.org/2020/06/29/884551391/florida-scientist-says-she-was-fired-for-not-manipulating-covid-19-data