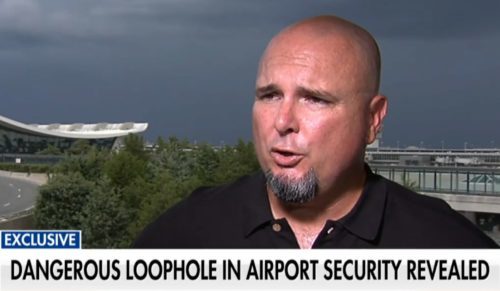 Robert J. MacLean
Robert MacLean is a former federal air marshal. In July 2003, air marshals received an advisory from the Department of Homeland Security (DHS) of an imminent Al Qaeda plot targeting long-distance flights. DHS announced two days later that the use of air-marshals on long-distance flights, requiring marshals to stay overnight in hotels, would be eliminated as a cost-cutting measure.  MacLean first brought his concerns to three different officials of the DHS Office of Inspector General. They told him they could do nothing. As a last resort, and in an attempt to keep what he believed to be a dangerous policy from going into effect, he disclosed his allegations to the media. He currently has three pending US Office of Special Counsel 5 USC. § 1213 referrals pending before DHS Headquarters.
Learn More:
TSA Air Marshal Whistleblower Fired for Second Time
Disclaimer: The purpose of this page is to honor individuals who wish to be recognized as whistleblowers in commemoration of National Whistleblower Day. The individual listed submitted information used for this page. If you have a question about the information contained on this page, please contact the whistleblower directly. A listing on this page does not constitute an endorsement by the National Whistleblower Center.