NWC Speaking at Earth Day Texas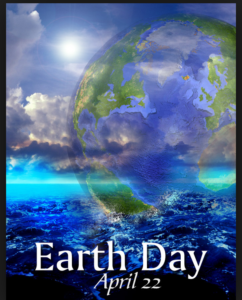 On Saturday, NWC's Chief Operating Officer, Ashley Binetti spoke at this year's Earth Day Texas (EDTx) forum on the potential impact wildlife whistleblowers can have in stopping the wildlife extinction crisis. EDTx is notably "the world's largest annual forum for sharing the latest initiatives, discoveries, research, innovations, policies and corporate practices that are reshaping the future."
Binetti joined a panel of speakers on Global Wildlife Defense. This year's agenda was packed with presentations from over 225 experts and thought leaders and 850 exhibitors. Watch her discussion in THIS VIDEO on why incentivizing wildlife whistleblowers is a bipartisan issue and the evidence we have of the effectiveness of whistleblower reward laws (last 30 minutes of video).
To learn more about the speakers, exhibits and initiatives at Earth Day Texas 2017, visit earthdaytx.org
About Earth Day Texas
As a 501(c)(3) nonprofit organization focused on environmental education and awareness, Earth Day Texas (EDTx) has created the world's largest annual forum for sharing the latest initiatives, discoveries, research, innovations, policies and corporate practices that are reshaping the future. Founded in 2011 by Dallas-based environmentalist, philanthropist and businessman Trammell S. Crow, EDTx promotes environmental awareness by curating an atmosphere for conscious business, nonpartisan collaboration and community-driven sustainable solutions.
Attendees can also enjoy outdoor experiences, live music, environmentally-themed films and art exhibits, beer and food pavilions, family activities and more. Last year's EDTx exposition at Fair Park showcased more than 800 exhibitors and 250 speakers, with more than 130,000 attendees enjoying the free, three-day event. For more information, visit earthdaytx.org.