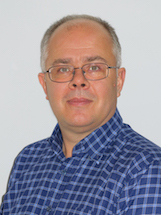 Howard Wilkinson
Howard Wilkinson is a former employee of Danske Bank who confidentially raised concerns over an illegal money laundering scheme in 2013. In September of 2018, news reports on the $234 billion scandals revealed the existence of a whistleblower but not the identity. Mr. Wilkinson had wished to remain anonymous, but his name was leaked to an Estonia newspaper.
Mr. Wilkinson is represented by Stephen M. Kohn, a leading whistleblower attorney and founding partner of the Washington, D.C.-based firm Kohn, Kohn & Colapinto, and Chairman of the Board of Directors for the National Whistleblower Center.
Numerous law enforcement agencies are now investigating what many believe may be the largest money-laundering scheme in history, with billions of dollars reportedly flowing from Russia and other former Soviet states, through Estonia and to major banks such as Deutsche Bank, Bank of America, and JP Morgan.
"Mr. Wilkinson is an international hero," said Stephen M. Kohn, Chairman of the National Whistleblower Center. "He risked his career and livelihood to stop a massive money-laundering operation and to hold banks accountable," Kohn added.
He has testified before the Danish Parliament and European Parliament. He also had an inclusive interview with 60 Minutes explaining how he exposed the biggest money-laundering scandal in history.
In October 2020, Wilkinson was named the co-winner of the Allard Prize for International Integrity, which recognizes the contributions of individuals, movements, and organizations in the fight against corruption and the protection of human rights. At $100,000, the Allard Prize is one of the world's largest anti-corruption prizes.
Additional Resources: