Join the National Whistleblower Day Campaign!
July 30th marks the 240th anniversary of the U.S. Continental Congress passing America's first whistleblower law during the height of the American Revolution 1778.
On July 30, 2015, the first Congressional celebration of National Whistleblower Day took place in the U.S. Senate Kennedy Caucus Room. It was a huge success.
Since then, National Whistleblower Center has held an annual celebration to honor and celebrate the great contributions of whistleblowers. We are strongly advocating for July 30th to be permanently recognized as National Whistleblower Day, and we need your support.
Over the last few years the National Whistleblower Center has worked to build bipartisan support for the issue of whistleblower protection. The U.S. Senate has passed a Resolution each year since 2013 declaring July 30th "National Whistleblower Appreciation Day." The National Whistleblower Center believes it is important to change the culture of retaliation that often results in destroying whistleblowers' careers. We need your help in establishing July 30th as National Whistleblower Day permanently.
Watch the 2018 National Whistleblower Day Celebration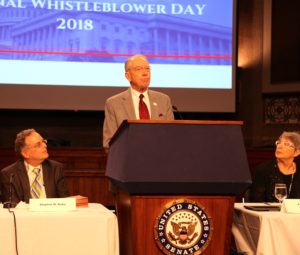 Honored Whistleblowers
Meet the whistleblowers we are honoring this National Whistleblower Day by visiting our whistleblower recognition page.
2018 National Whistleblower Day Program
See our updated list of speakers for National Whistleblower Day here.
Learn About the History of America's First Whistleblower Law
As told by Executive Director of the National Whistleblower Center, Stephen M. Kohn.
Read About the Story Behind National Whistleblower Day
Executive Director of the National Whistleblower Center, Stephen M. Kohn, published an article inThe Hill last year, detailing the story behind National Whistleblower Day. Read the article here.
Donate!
The National Whistleblower Center is a publicly-supported, tax-exempt organization that needs your support to continue protecting and advocating for whistleblower rights.



Urge Your Representatives to Permanently Establish a National Whistleblower Day!

Congress needs to pass legislation that would require the heads of each federal agency use National Whistleblower Day as an opportunity to set the 'tone at the top,' calling public attention to the contributions whistleblowers have made to American democracy and their own agencies. The legislation needs to have all federal agencies highlight the role whistleblowers have played in their agencies to combat waste, fraud, and abuse and enforce the laws of the land.
How You Can Help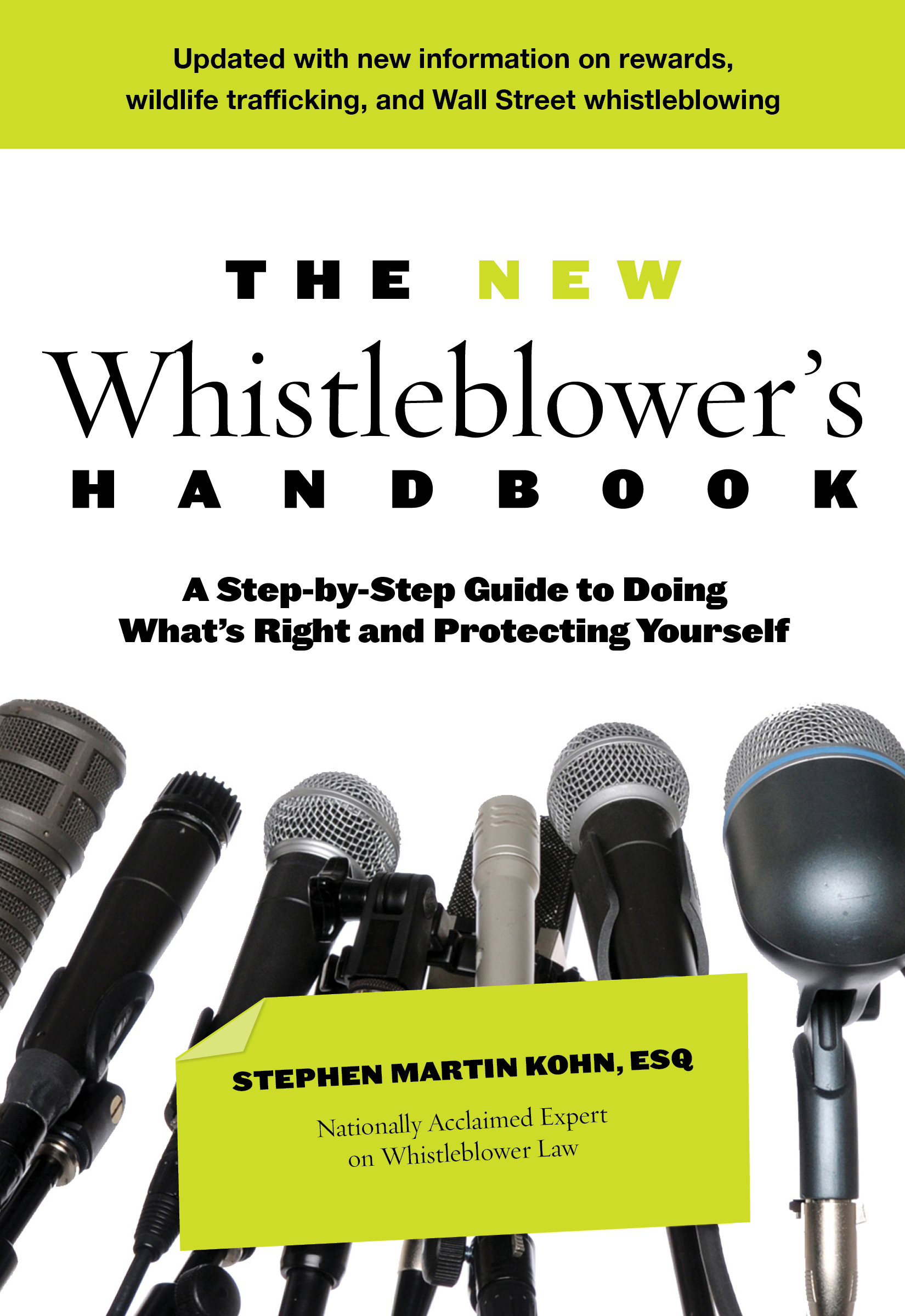 Resources
| | | |
| --- | --- | --- |
| | | |
| Urge Congress to create a permanent National Whistleblower Day | View the Proposed Legislation | Whistleblower Laws and their Histories  |