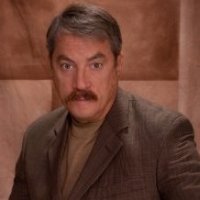 James Bobreski
James J. Bobreski was a process control technician working as a contractor at the District of Columbia Water and Sewer Authority's Blue Plains Advanced Wastewater treatment plant.
In 1999, he raised concerns about faulty chlorine gas alarms and the unlawful storage of over 100 tons of liquid chlorine. Mr. Bobreski observed that alarms to detect the leakage of chlorine gas had been disabled. Leaks of chlorine gas from debilitated tanker cars and rusty pipes were common, alarms were frequently triggered, so plant employees turned them off. After several weeks of trying to get the supervision of the Authority to make the necessary repairs he submitted a report on the failed operations and he was fired. He won his whistleblower retaliation suit against WASA. Mr. Bobreski's disclosures led to the removal of the liquid chlorine from the plant.
As reported in the Washington Post, the court ruled that he had been unfairly discharged after making protected disclosures to supervisors and then publicly raising his concerns. The judgment ordered the D.C. Water and Sewer Authority to pay Mr. Bobreski damages plus legal fees.
Read the Judgment (not including the determination of damages) here.