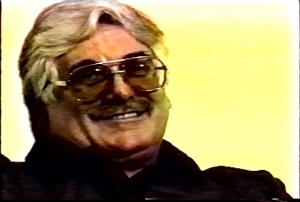 Roger Wensil
Wensil was America's first nationally recognized whistleblower at a nuclear weapons facility.  Fired by the DuPont BF Shaw Company for exposing safety violations, Mr. Wensil was reinstated by the Department of Energy, and his case sparked successful efforts to protect atomic weapon whistleblowers under federal law.
Mr. Wensil was fired after blowing the whistle on the illegal sale of drugs and the systemic quality failures taking place at the Savannah River Plant, which provided weapons-grade plutonium for U.S. government. His case exposed the fact that whistleblowers at nuclear plants had no legal protection from retaliation.
Mr. Wensil's case was the impetus for Congress to enact nuclear weapons whistleblower protection in 1992. Mr. Wensil told his story in the video "A Tribute to Roger Wensil," produced by the National Whistleblower Center.